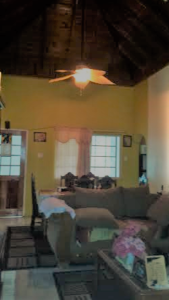 One Love (click for the video with Bob Marley)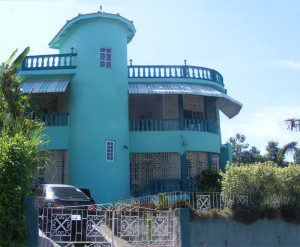 A Vacation to 'Refresh  and Revitalize ' Welcome to the Topaz Dream Palace
Come enjoy the view of the mountains and ocean on the top deck of our guest house, the Topaz Dream Palace, in a residential neighborhood looking over Montego Bay, Jamaica. Enjoy the breezes on our verandas, while savoring delicious, home cooked callaloo (greens), fish and plantain, ackee, the national dish,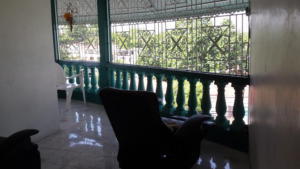 (picked, in season, from our backyard tree), a platter of fresh fruit (mango, pineapple, papaya, watermelon, cantaloupe), smoothies, a drink of sweet sour sop nectar, moringa tea (with 92 nutrients) or coconut water with lime.
For details and to book: go to https://www.TopazDreamPalace.com
You are also invited to go to our Facebook pages: Alkalife Jamaica, Topaz Dream Palace, Loving to be WE, and Cheri Avery Black.
Ride with us along the winding roads lined with bamboo, plantain and banana trees to Jah B's organic farm in our hometown of Lottery (where Jah B and I met). Choose from tours of the island: have hummingbirds feed from a sugar-water bottle in your hand at the AhhRasnatangoGalleryandGarden, immerse in wholistic living at the RastafariIndigenousVillage, climb Dunn's River Falls, swim with the dolphins, go zip-lining and bobsledding, drive through Fern Gully, sparkle while swimming in the Luminous Lagoon, take a historical tour of Falmouth, visit the Montego Bay Cultural Center, lazy down the river on a long raft for two poled by a guide, go horseback riding through the hills and ocean edge, take a bicycle ride through the Blue Mountains, watch the cliff divers at Rick's Café in Negril,  go to services in a well preserved Anglican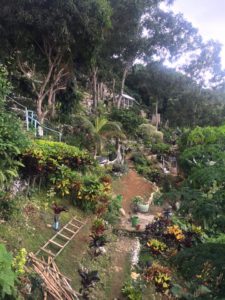 church built in 1775, eat tasty ital (vital) food prepared by Rastafarian chefs, find a starfish on Bourbon Beach and, sometimes, if you stay late enough on a weekend night ,then dance in the sand to the music of a renowned reggae artist.  Dine on the unique Houseboat Grill, or Pier 1, both on the bay. There's dancing on the "Hip Strip" (of gift shops, and hotels) in Montego Bay too.
Marvel at the amazing botanical array of flowers and plants, courtesy of Tamika, who also grew the soil for the steep, rocky garden via composting, in Ras Natango Gallery and Gardens, while overlooking the breathtaking mountainside. Climb up beside seven levels of YS Falls and swing on a rope into a pool. Relax on one of the beaches in Montego Bay with chilled coconut water, yummy grape nuts ice cream, stick of sugar cane, coconut drops, sky-ice or sweet potato pudding. Shop the Straw Markets for colorful clothing, sandals, jewelry, carvings, paintings and other souvenirs to take home for gifts and to remind you with awesome memories of your vacation to the "Land of wood and water". A great place to renew, revitalize and engage in "reasoning" (thoughtful dialogue). And there's so much more.
Contact us at TopazDreamPalace@gmail.com, WhatsApp 876.517.8504, or 215.856.4524 (free message from U.S./Canada via magic jack) to let us know when you'd like to come experience the real Jamaica, outside the "same-o, same-o" all-inclusive resorts.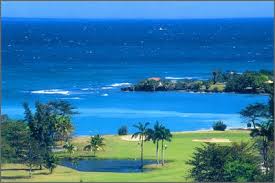 Special Rates
We look forward to celebrating with you this 24th year on our 'Fairy Tale' Journey. Also, in honor of Cheri's 74th anniversary of her birth, we're offering a special rate of $40/night for two in our premier space–just let us know you saw it here.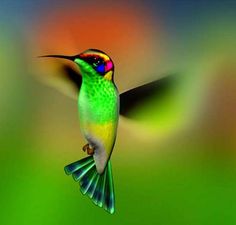 You may also order homestyle Jamaican meals from Chef Jah B, which you can enjoy in your dining area or on one of the verandas or roof deck. He'll give you cooking lessons and a guided tour of the open farmer's market in the early morning for you to purchase your fresh fruit and vegetables if you wish. There are also well-stocked supermarkets and cookshops down the street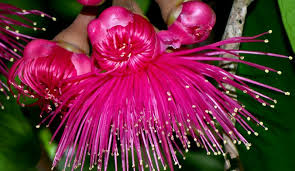 There's space on the upper deck for sunrise yoga, daylong relaxation soaking in the sun with a cool breeze, and sunset meditation. We delight in offering ideas on sites to see and arranging for transportation, which may include us as tour guides. 
Get ready to come experience Jamaica, "Where once you go, you know!"
Reviews:
Hello: Just wanted to say what an enjoyable time my daughter and I had while staying at your home; The Topaz Dream Palace in Montego Bay, Jamaica.  On most vacations, we usually take full advantage of a variety of activities, but the trip to Jamaica proved to be a very memorable trip due to the hospitality and the many activities we were able to do during our stay. We really appreciated your assistance with researching and scheduling so many of our daily activities. Also, it really helped that you and Tony were available to escort us to four different regions in Jamaica; maybe more.  We traveled over 100+ miles doing a variety of activities; shopping, restaurants, mountain bike riding, swimming, horseback riding, massage resort, as well as exercising in the morning for long walks to town, the open market, and back with Tony.  We also enjoyed your home cooked meals as well as I so appreciated the herbal recipe Tony provided to help resolve my allergies. He was so kind and compassionate to make the herbal treatment for me without me asking.  And we enjoyed our conversations with you…Although I have been to Jamaica many times (4-5) this trip was my daughter  Sharee's first trip and one to remember given all the personal attention we received from you and Tony. Anyone traveling to Jamaica can stay at a hotel or resort, but they will not receive such personal treatment provided as we did at the Topaz Dream Palace in Montego Bay Jamaica. Thanks so much!!!! Beverly D. Chandran, Realtor, Philadelphia
Visit the Topaz Dream House That Love Built My visit to the Topaz Dream Place at the top of a hill overlooking Montego Bay was magical. In Feng Shui the color of Topaz or blue/green is considered to mean harmony/purity of heaven.  I was enveloped by the love of two of my closest friends. I arrived there tired and fighting a cold. Within a few days. I had recovered my health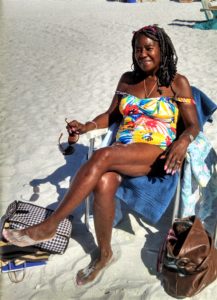 and my spirits.
Cheri and Toney will cater to your every need and whim. For example, I wanted to attend church services.  They found the church, the schedules of services, transported me there and picked me up. They explored venues I might like, described them to me, let me pick and took me there.
The three most exciting trips were: the visit with the creators of the amazing Ahh…Rasnatango Gallery and Gardens with its amazing mountain views; the ride to Fern Gully where there is rain every day and little sun; the YS Falls with terraced areas to watch the Falls, step onto plateaus, wade or swim in cool waters or cling to a rope and drop into the waters in a Tarzan-like fashion. The car ride was over-exciting, on bumpy to very bumpy roads with mountains and valleys that were breathtakingly beautiful.
The outdoor Rebel Salute Reggae Festival was fabulous and inspiring. The music covered human, social, political and world issues with great variety in rhythms and styles.
There are endless secret, hidden or magical places to be found.  Cheri and Toney seem to know about them and are able to find for you.
I was very happy in their Palace, slept like a baby and ate like royalty. Toney's cooking was wonderful.  I was encouraged to use the kitchen to cook some of my specialties for them.
This is the first place I ever drank just cut, chilled coconut, the top cut off with a machete, and a straw.  I did not ask for it. Toney just knew I would like it, and I did!
When I got home, I was surprised with a precious 13-page "memory journal" with lots of photos, and details of my adventures, that Cheri wrote and sent to me. Her travel journal is wondrous, extravagant and a tremendous HONOR to me.
This is a vacation that allows you to experience the indigenous cultures, crafts, the arts and culinary excursions which are very close together. As I did, you will return home refreshed, rejuvenated and even reborn! Anita Pernell-Arnold, Author:  "Paths Through Despair to Gratitude and Faith." St. Petersburg, Florida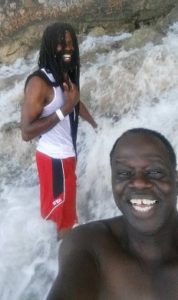 Hello Cheri and Toney, I just wanted to say thanks for hosting us in Montego Bay in February. We had a wonderful time. It was great traveling to Lottery to see Toney's home town and his family. I also enjoyed the play that I imagine most tourists miss out on. We had a ball. I was laughing all night and loved seeing the unity among the people.  Also, thanks for introducing us to all the wonderful business contacts and connections that I wanted. We loved your beautiful and comfortable place, and Toney's cooking! We liked the experience of staying at your place and meeting the people of Jamaica instead of staying at exclusive resorts. We really had a wonderful time and we will be back soon.  Irie, Sam Blango, III, Chairman/CEO, SECCOM INTERNATIONAL GROUP, LLC 
Dear Cheri and Toney, I already miss my Jamaica vacation including my wonderful host's hospitality. It was my first time out of the country. I am thinking I need
another vacation soon. My memories of my dolphin swim, the climb up the water falls, the jump from fifteen feet into the cove at Rick's Cafe, my communing with the fish—including the starfish that bumped up on me, my luncheon run on the beach–treasure hunting conch shell–are all in my element of favorite things to do. I wanted that beautiful silver bracelet but less expensive. But I must not forget the food. I love to eat and must explore more. You, my new friends were and are still the best hosts. I miss all the companionship and the planning of the tours for the day. Toney bringing the culture of food and home into our experience was special. I could not ask for more. Well maybe I could ask for a second time with so much there yet to do. I love you two. I have all great memories. We still have many more roads to travel, but the ones less traveled are the best. Like Toney's home town. What a beautiful place with the natural splendor. Loved the fruit trees and banana trees. I will be ready soon, definitely am ready for a beach day, a trip to Kinston to find the bracelet man, the mineral baths in the mountains and all that I don't know that waiting to be explored. Until we meet again! Signing out. Your friend, Denise
The Dream started in 1979 when some friends were talking about 'what we really wanted to do when we retired. Without prior thought, I stated, "I'm going to have a 'bed and breakfast' near a beach in Jamaica!" Hmm, sounded good; I tucked it away for later. In 1994 , I went to Jamaica to find the "villa." Instead I 'found' a man whom, in 15 minutes, I knew was to become my beloved husband. And now Toney, with the help of our talented family, has completed building our Dream Guest Home on the top of Mount Salem overlooking Montego Bay! There's more to this amazing story – I'd love to tell the rest while you're sitting on the Palace veranda enjoying our world renowned Blue Mountain coffee, mango nectar, ginger beer (non-alcohol), Ting (carbonated grapefruit), rum cream, Red Stripe beer, or Appleton rum. Looking for you to "soon come," One Love, Cheri
More about Topaz
Both Scorpios, Toney and I met in November so Topaz has always had meaning for us as our birthstone. The name topaz is said to come from the Indian word "topas" meaning fire, and from topazius meaning to seek.  The Egyptians believed that some topaz was colored with a golden glow of the mighty Sun God Ra, and was a very powerful protector of the faithful. The Romans also considered topaz to be a power symbol that bestowed wisdom on rulers. The ancient Greeks believed that topaz had the power to increase strength and make its wearer invisible in times of emergency. In ancient Mexico topaz was used to ascertain the truth; the stone becoming darker when the truth was told.
Topaz is considered an ancient healing stone. There is belief that topaz helps one become clear-sighted by dispelling all enchantment. Topaz is said to cure insomnia, asthma, and hemorrhages; to stimulate the metabolism and digestion; to heighten taste buds; to promote relaxation and ease tension. White topaz is said to help the wearer take on new projects. Blue topaz is said to promote artistic inspiration. Yellow topaz is said to counteract bad moods and calm irritability. From ancient times on forward there is belief that topaz symbolizes the joy of life. Persons who wear topaz are said to take delight in the world as they journey on the path of self-realization. Come to the Topaz Dream Palace where you as Queens and Kings of the Universe simply experience Irie – the state of feeling great.  
More photos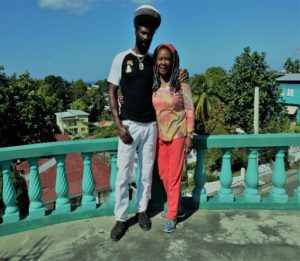 Toney and Anita on upper deck
Anita sipping chilled coconut water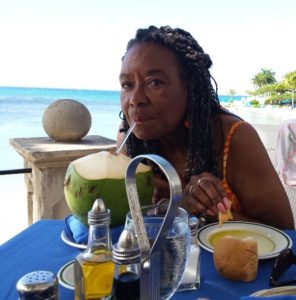 Cousin Jubi, coconut vendor, having fun with Sam and Cheri