Cherished Friends,
Thank you for supporting me on my mission to share, through a chapter in this book, how I was able to move from stage 4 cancer to becoming a cancer-free Miracle in just four months. I believe this information can help others free themselves of cancer and dis-ease as well.
I am donating profits from this book to friend Yan Huo, founder of www.artofwellnesscenter.com, and Susan Silberstein at www.beatcancer.org — two of the many angels who helped save my life.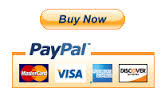 Please contribute $17.00 for one book; $32 for two books; or $47 for three books (discounted for quantities).
This book makes a great gift–there are stories from 40 amazing women on how they came through great difficulties to triumph!